This page serves as reflections on the events and activities in the life of First Baptist Church in 2020.
Streaming Our Worship Services During the COVID-19 Pandemic (November 20, 2020)
This reflection is shared by Christian Burris.
First Baptist Church had closed to the public due to the emergency resulting from the coronavirus pandemic in March 2020. However, we continued to share our services by recording them digitally and uploading them to our social media platforms for broadcast on Sunday mornings.
We began recording our services "live" on Sunday mornings on March 15, 2020, using Christian Burris's smartphone and tripod at the front of the Sanctuary. Shortly afterward, Minister of Music DeCarlos Davis suggested that we could pre-record our services and upload our services with additional graphics and music that could be overlaid to enhance the worship experience. In this format, a recording session was done on Friday mornings and edited over the weekend for broadcast on Sunday mornings. Our first pre-recorded service was uploaded on Easter Sunday (April 12, 2020).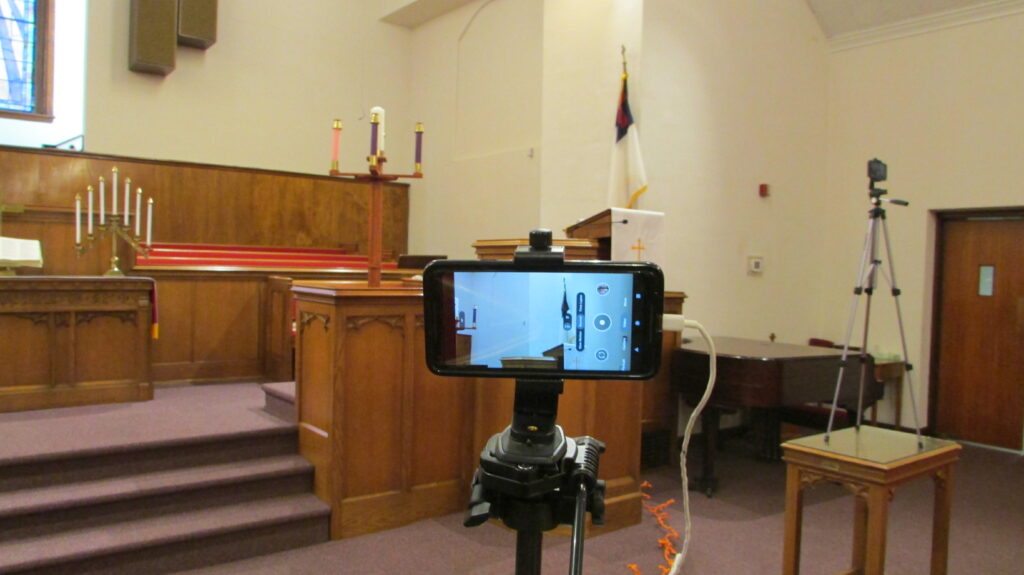 In addition to the smartphone, Mr. Davis brought in two GoPro cameras that could record in front of the pulpit and lectern areas combining those recordings into one complete video. Mr. Burris created the graphics for each service and they were edited into each video using specialized software. The videos were then shared as simultaneous premieres on our Facebook and YouTube pages.
Audio from each service was captured separately and uploaded to our SoundCloud page. It was available at the same time as the video counterparts and could be heard from anywhere in the world. In addition, the audio was also shared via conference call on Sunday evenings for worshippers who didn't have Internet access.
Project Care Drive-Through Health Fair and Giveaway (November 7, 2020)
We're happy to join our friends of the Highland Avenue Coalition for the Project Care: Drive-Through Health Fair and Giveaway 2020 on Saturday, November 7 from 12:00 P.M. until 2:00 P.M.!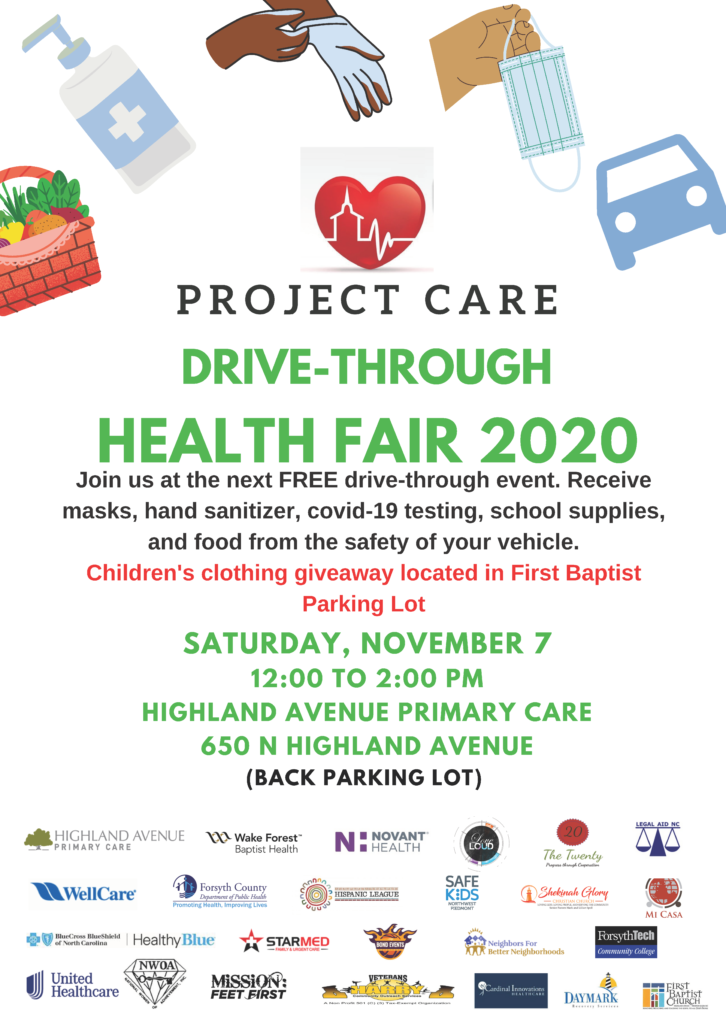 Dedication of First Baptist Church's Historical Marker (October 17, 2020)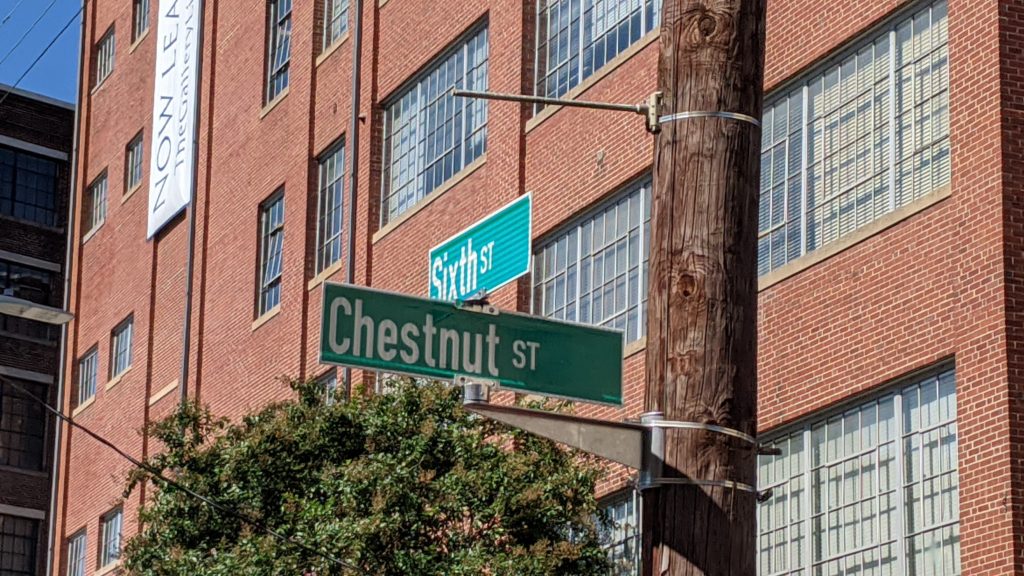 On Friday, October 9, 2020, First Baptist Church dedicated a historical marker at our original location on the corner of Sixth and Chestnut Streets in Downtown Winston-Salem. A video of the ceremony can be viewed below.
We are also grateful to The Chronicle for covering the ceremony in its pages. Please click here to read this article.
"The Meaning of July Fourth for the Negro" by Frederick Douglass (July 2, 2020)
As we prepare to observe the Fourth of July holiday this year, we present Frederick Douglass's oration, "The Meaning of July Fourth for the Negro" as we consider the current events around this nation.
Frederick-Douglass-July-4-1852

To download the complete speech, please click here.
New Secure Mailbox for First Baptist Church (May 15, 2020)
We now have a secure mailbox at First Baptist Church! Thanks to Jerry Barnes, we can receive your cards and letters through a mail slot that is located at the side entrance of the church next to the parking lot.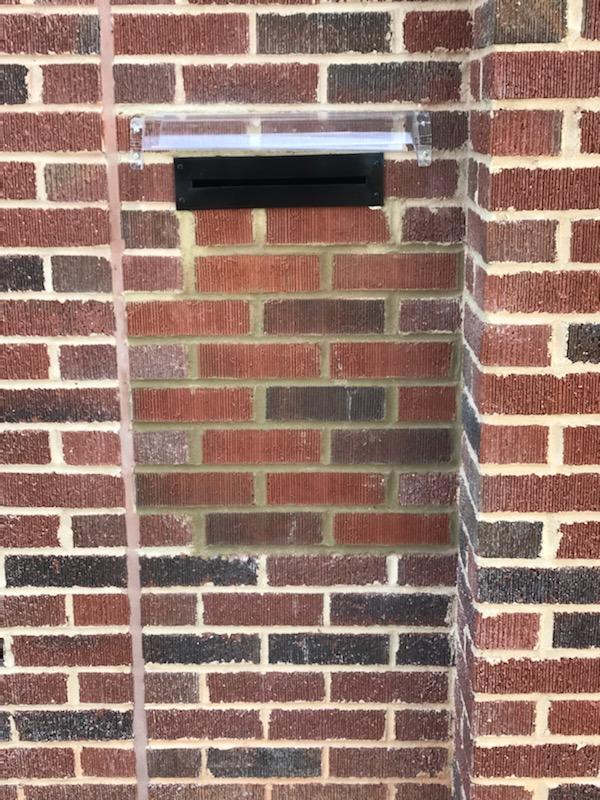 This is also a no-contact method if you would like to drop any messages at the church and not come inside. We're thankful to Mr. Barnes for his work, especially during this era of the coronavirus.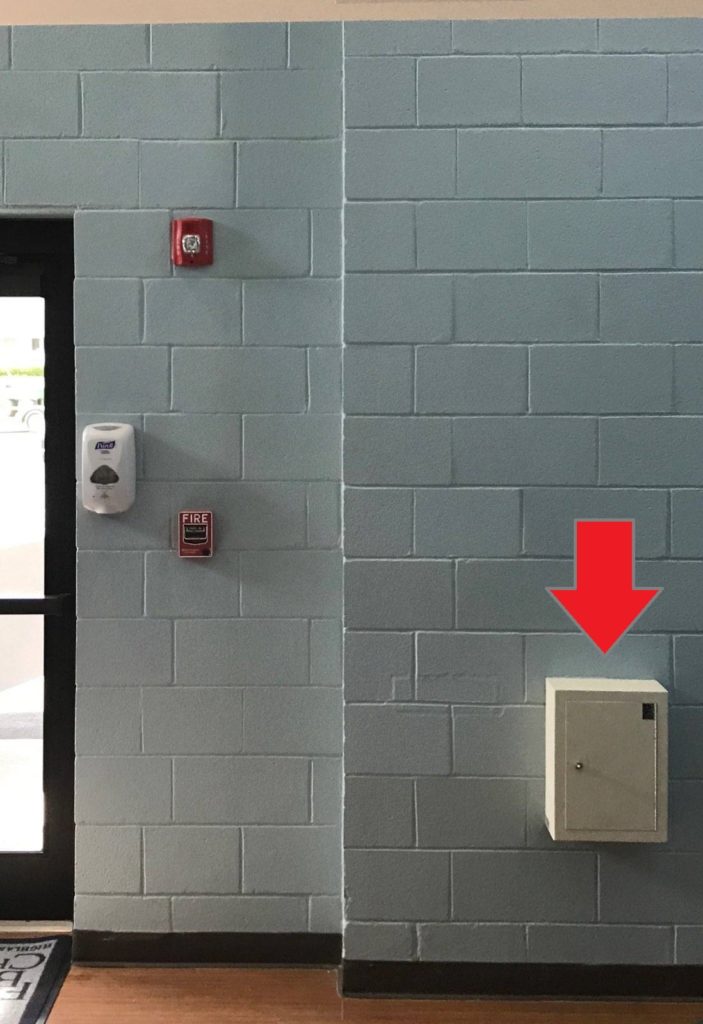 Announcing Our YouTube Channel! (April 2, 2020)
First Baptist Church, Highland Avenue is now on YouTube! We are pleased to expand our ministry online and we look forward to sharing more content with you!
You can find our YouTube Channel at this link. See one of our recent services below, and be sure to like, share, and subscribe!
Find Us on SoundCloud! (February 9, 2020)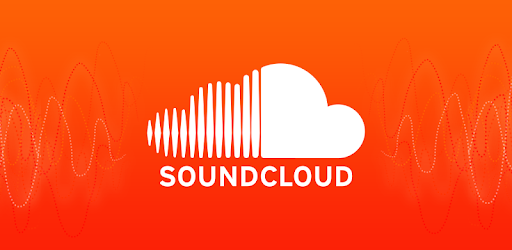 We're pleased to announce that we have a presence on SoundCloud! You can now hear past sermons and complete Morning Worship Services online- click below to listen and download!
***
To see Reflections from 2019, please click here.
To see current Reflections, please click here.