Senior Pastor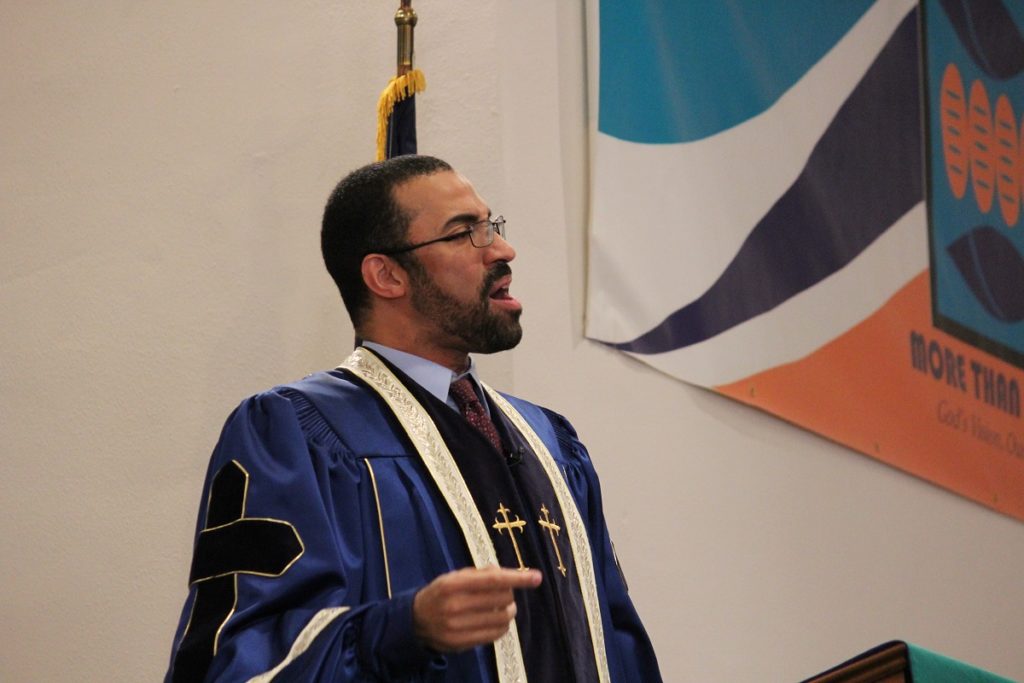 The Reverend Paul Robeson Ford is the 11th Senior Pastor of the First Baptist Church (Highland Avenue) in Winston-Salem, North Carolina. His leadership at First Baptist is focused on stimulating growth and renewed mission at this historic congregation. He answered the call to ministry in 1997 and holds standing as an ordained minister in the United Church of Christ.  He received a Bachelor of Arts from Grinnell College and a Master of Divinity Degree from the University of Chicago Divinity School.
Rev. Ford is a Candidate for the Doctor of Philosophy degree in Theology at the University of Chicago, where his research interests focus on developing a theology of liberation for the situation of mass incarceration in the United States. He has extensive experience in criminal justice reform work and prison ministry; he is an advocate for the use of restorative practices. He is a veteran street activist and community organizer.
Rev. Ford is a founding Board Member and Chairman of Action 4 Equity, a grassroots organization advocating for educational equity in Forsyth County. He also serves on the Board of Family Services of Forsyth County. He spent six years as Senior Pastor of Union Baptist Church in Cambridge, Massachusetts (2011-2017), two years as Executive Director of the Boston Workers Alliance, (2014–2016), two years as Senior Pastor of the Avalon Park Church in Chicago, Illinois (2009-2011), and four years as Associate Pastor for Justice Witness Ministries at Covenant UCC (South Holland, Illinois).
Rev. Ford is a featured opinion columnist for Baptist News Global, and his writings have been published in the Journal of Christian Ethics. He has appeared on television and radio, including the International Sunday School Broadcast, Basic Black, and the Callie Crossley Show. In 2012, the LinkedIn online professional network ranked him among the top 1% most endorsed Preachers nationally. He is dedicated to empowering all of God's people to walk fully into God's promises for their lives. He is married to the Reverend Kirstin Boswell Ford, and their blended family includes daughters, Cheyenne and Ayanna, son, William Jackson, and two dogs, Caesar and Gus.
Assistant Pastor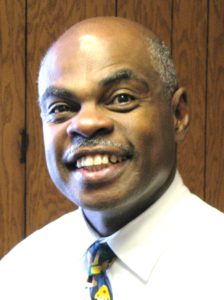 Reverend Glenn Pettiford was born in Durham, NC, the son of Mr. and Mrs. McNeil Pettiford.  Rev. Pettiford's home church is the Mount Gilead Baptist Church of Durham.
Education and Licensing
Acknowledging a call to preach while in high school in Durham, Rev. Pettiford began preparing for the ministry while a member of Mt. Gilead Baptist Church.  He was licensed three years later at the age of 19 and has been an ordained minister since 1976.  He is a graduate of Lincoln University in Pennsylvania.  His seminary work has been done at the School of Theology at Virginia Union University in Richmond, VA, Southeastern Baptist Theological Seminary in Wake Forest, NC, and the Interdenominational Theological Center in Atlanta, GA.
Experience
Presently, Rev. Pettiford serves as the Assistant Pastor at First Baptist Church on Highland Avenue in Winston-Salem, NC.
Previously, he served as pastor for 17 years at the First Baptist Church of Lexington, NC. Before the pastorate, he served as a full-time chaplain for the prison, youth detention center, and women's halfway house in Winston-Salem for five years.