Senior Pastor
Assistant Pastor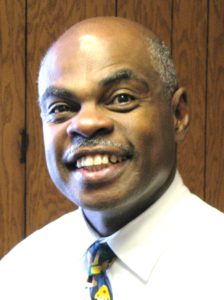 Reverend Glenn Pettiford was born in Durham, NC, the son of Mr. and Mrs. McNeil Pettiford. Rev. Pettiford's home church is the Mount Gilead Baptist Church of Durham.
Education and Licensing
Acknowledging a call to preach while in high school in Durham, Rev. Pettiford began preparing for the ministry while a member of Mt. Gilead Baptist Church. He was licensed three years later at the age of 19 and has been an ordained minister since 1976. He is a graduate of Lincoln University in Pennsylvania. His seminary work has been done at the School of Theology at Virginia Union University in Richmond, VA, Southeastern Baptist Theological Seminary in Wake Forest, NC, and the Interdenominational Theological Center in Atlanta, GA.
Experience
Presently, Rev. Pettiford serves as the Assistant Pastor at First Baptist Church on Highland Avenue in Winston-Salem, NC.
Previously, he served as pastor for 17 years at the First Baptist Church of Lexington, NC. Before the pastorate, he served as a full-time chaplain for the prison, youth detention center, and women's halfway house in Winston-Salem for five years.