Our Mission:
To visit, comfort, and minister to the well-being of the sick and shut-in as requested.
Our History:
The Lay Ministry of Caregivers was established in 1996 for the purpose of providing regular visits and contact with sick and shut-in members of our congregation.
Please click here for a synopsis of our history.
What We Do:
Caregivers support shut-in members through visitations, phone calls, and cards. We talk with them, read to them, pray with them, sing with them… allow the members to share their needs. Problems or concerns are reported to the Assistant Pastor and/or designated Minister.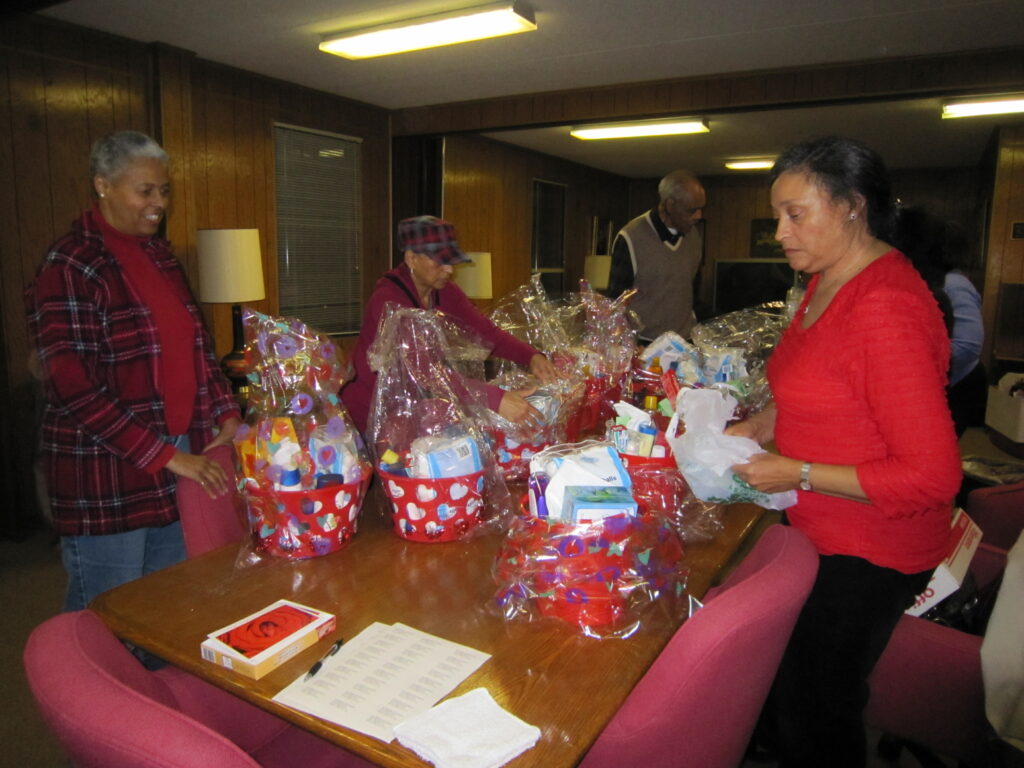 Caregivers are to make contact with their person(s) at least two times each month ensuring that the sick and shut-in maintain contact with the church, and to fulfill Christ's mandate in Matthew 25.
Please click here for our "Services & Activities" document (with more pictures).
For pictures of the Caregivers in action, please click here.
If Interested:
For those interested in serving in this ministry, come to a meeting. An initial training session is followed by a formal commissioning ceremony, visitation assignment, and monthly meetings.
Meetings:
The Caregivers Ministry meets on the second Monday of each month except for the months of July and August.

"…I was sick and you visited me…"
Matthew 25:26