Save the Dates!
June 12 – 16, 2023
6:00 p.m. – 8:00 p.m.
Theme: "I've Got This With Jesus!" (Philippians 4:13)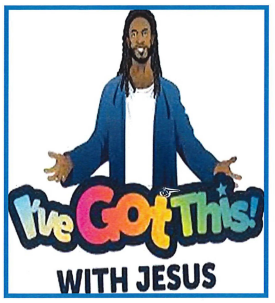 GET READY, GET READY, GET READY!
Make plans now to attend FBC's annual Vacation Bible School! We are excited to resume VBS!
In addition, we are exploring the possibility of offering a virtual class for adults. If you are interested in attending a Virtual Adult Class, please email Ms. Smith in the church office at kssmith@fbcwinston.org by Monday, May 15 so that we can get a count.
Volunteers are needed in the following areas:
Arts & Crafts
Class Teacher(s)
Publicity
Food Service
We look forward to sharing the good news of Jesus Christ with our church family and friends!
VBS Committee:
Vernal Gaston, Coordinator
Yvonne Myrick
Deacon Charlie Wall
Janet Myrick Wall
Deacon Rod Warren