First Baptist Church welcomes Rev. Dr. Arvan Ray Campbell as our Interim Pastor.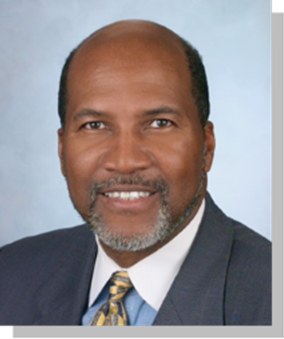 A. Ray Campbell was born the eldest of three children to the late Dan Campbell and the late Gloria Campbell-Cooper. He accepted Christ at an early age, having a desire for ministry in his heart. He was educated in the East Baton Rouge Parish School System and later earned a BA degree in Accounting from Dillard University in 1973.
Dr. Campbell was called to the gospel ministry in 1977. Licensed in 1978 and ordained in 1980, he earned the Master of Divinity Degree (1995) and the Doctor of Ministry (2012) degrees from New Orleans Baptist Theological Seminary (NOBTS). He also received a Doctor of Humane Letters Degree from Christian Bible College of Louisiana in June 2012.
From 1984-2005, Dr. Campbell served as pastor to churches in Louisiana and Florida. In 2000, the Jacksonville Baptist Association employed him as a Church Planter in Jacksonville, Florida. In 2004, he served as a recruiter for the North American Mission Board of the Southern Baptist Convention and a Church Start Specialist for the Florida Baptist Convention. In this position, he spearheaded the Southern Baptist Convention's new church plants in 2009 and 2010. To concentrate on pulpit supply and preaching, he retired in 2013 after SBC Florida ended its Church Planting program, having mentored more than 169 churches.
Dr. Campbell served as an Adjunct Professor in the School of Religion and Philosophy at Bethune-Cookman University. He also served as: Adjunct Professor for the Florida Extension of New Orleans Baptist Theological Seminary and in Pastoral Studies at Dallas Bible Institute, since 2015. Previously, he has served as Preaching Pastor for the New Covenant Fellowship Baptist Church of Orlando, Florida (2011-2019) and as a Pulpit Supply Pastor for the First Baptist Church of Palm Coast, Florida. Dr. Campbell is currently serving as a PRN Chaplain, pulpit supplier, and Bereavement Coordinator.
Dr. Campbell's blog can be found at raycampbellblog.wordpress.com. Sermons are also on YouTube for viewing.
Rev. Campbell has been married to the former Christine Wade for 48 years. They are the proud parents of three adult daughters, two granddaughters, and one grandson.