This year's theme for our Church Anniversary is "First Baptist at 143: A Legacy of God's Grace; Past, Present, and Future". Our scripture references are the third chapter of Proverbs and Matthew 5:13-18.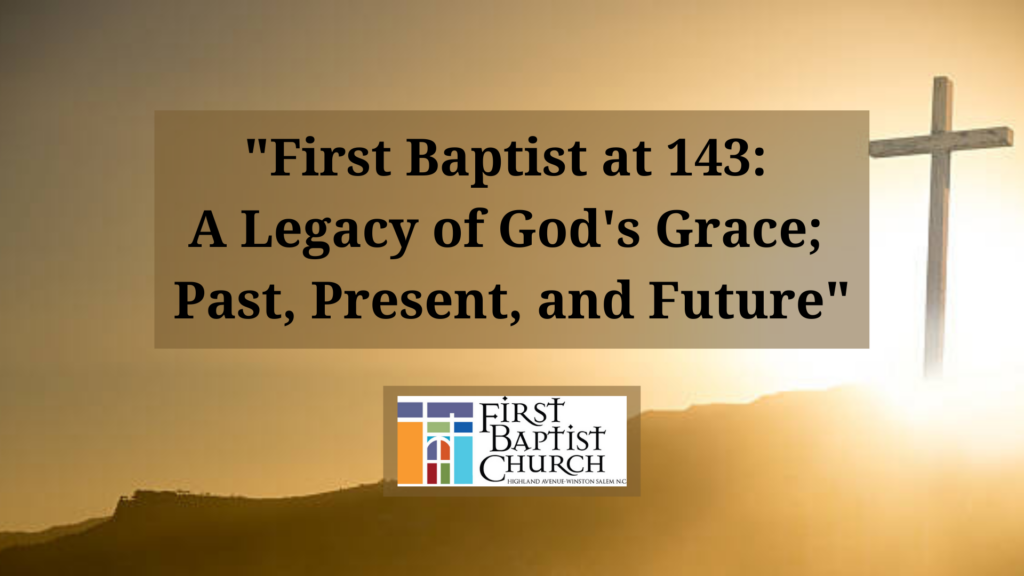 The speakers for our Founder's Day, Fall Revival, and Anniversary Sunday services have also been announced! Please click here for more information!
We also recognize our Gold Star Member Milestones for this anniversary!
Our newest Gold Star Members are Mr. Bernard Foy, Jr., Mrs. Janice Pettigrew, Mr. Demarco Steele, and Dr. Trina Wilson!
Mrs. Annie Pearl Wilson has been a member of First Baptist Church for 83 years!
Dr. Virginia K. Newell, our oldest Gold Star Member and church member, turned 105 years young on October 7!
To see a complete list of our Gold Star Members as well as a list of members of the First Baptist Family who passed away during the past year, please click here.